If a VanillaSoft VoIP line has been set up as a Supervisor line it can be beneficial to log into the ConnectMeVoice (CMV) Heads Up Display (HUD) instead of signing directly into VanillaSoft. Using the HUD allows you to view, monitor, and supervise calls being made by other users within your account.
To access the CMV HUD, go to login.connectmevoice.com.  To sign in, use your VoIP phone number, extension (if your line is set up with an extension) and your Access Code.
Once you're signed into the CMV User Portal, click on the "HUD" link.  This will open the HUD in a new window.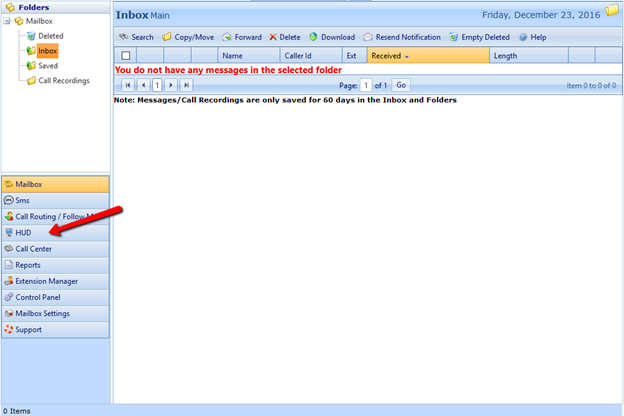 From this new window you will be able to view, monitor and supervise calls being made by other lines within your account.