Enable Incoming Call Notification
Enabling the Incoming Call Notification allows your callers to not only see who is calling them, it also allows them to see a lot of the contact information prior to answering the call. This feature makes personal greetings and workflow much easier and faster. When the caller receives a call, a window will appear with the contact's information.
Note: The incoming call must be from a contact that is in your VanillaSoft database in order for their information to appear.
Here is an example of what an Incoming Call Notification looks like: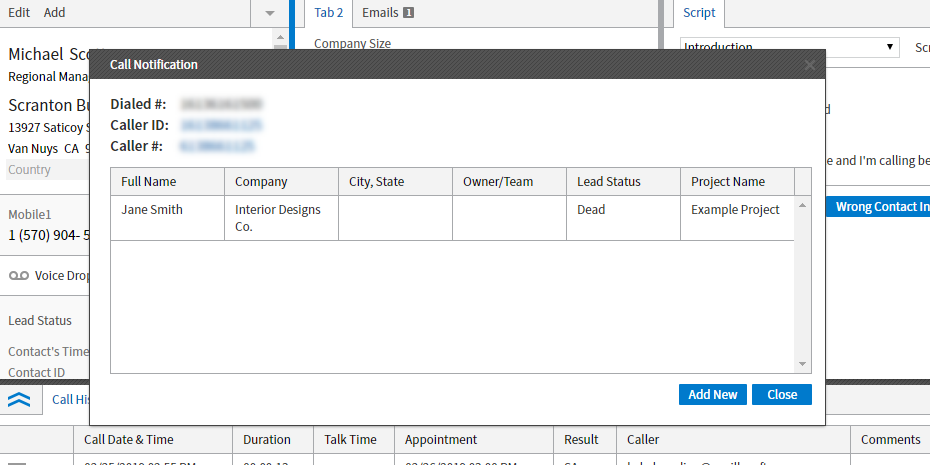 Enable Incoming Call Notification
Log in to VanillaSoft as an Admin.
From the top-menu, click on Account.
By default, it should open the Account Profile section (if not, click on Account Profile).
Scroll down to the Account Options section and check the Incoming Call Notifications box.
Once done, click Save.