This guide will walk through updating or entering your credit card payment information, including name and address fields. This applies to self-paying users only.
1) Log in to your VanillaSoft account.
2) Click on your Username in the top-right corner of the screen.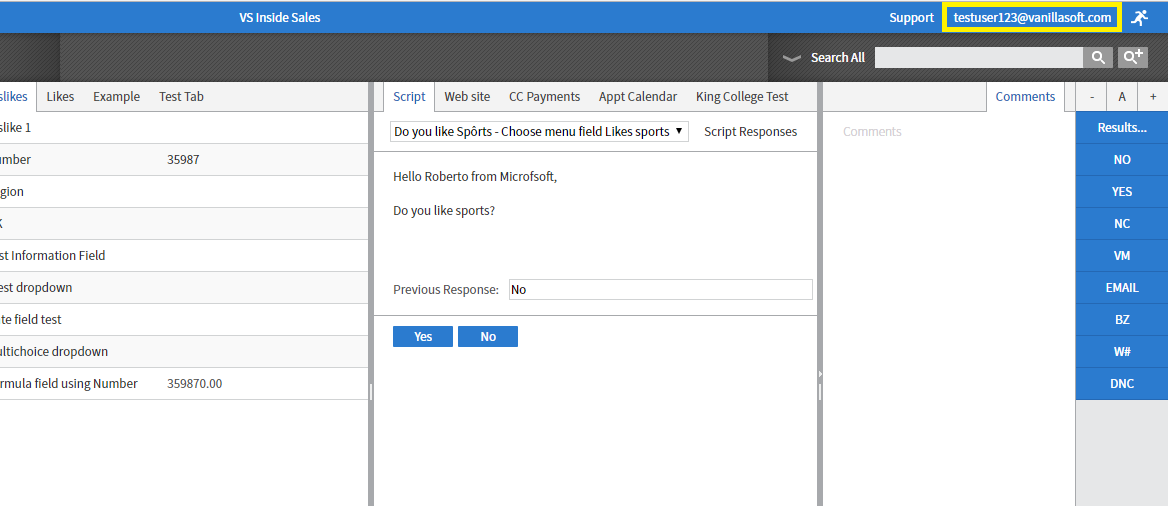 3) Select the "Payment Info" option at the bottom of the left-hand menu.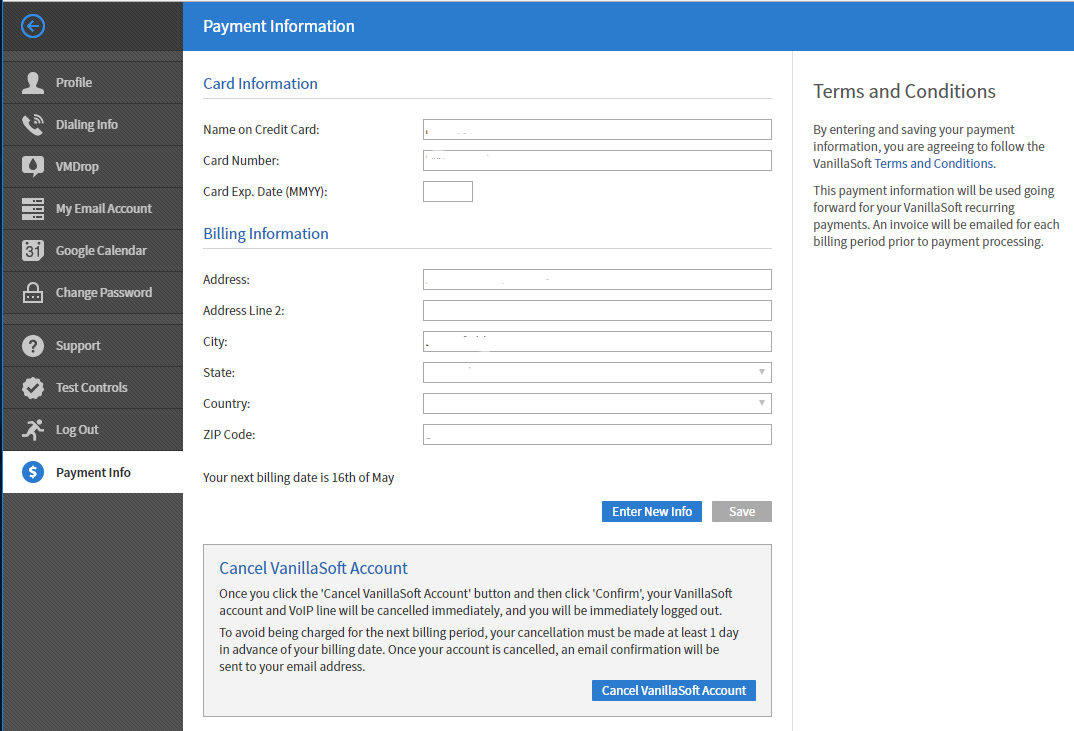 4) Click the "Enter New Info" button.
5) Enter your new payment information in the Card Information and Billing Information fields.
6) Click "Save" when you're finished.