This guide will walk you through updating or entering your credit card payment information, including name and address fields. This applies to self-paying users only.
1) Log in to your VanillaSoft account.
2) Click on your Username in the top-right corner of the screen.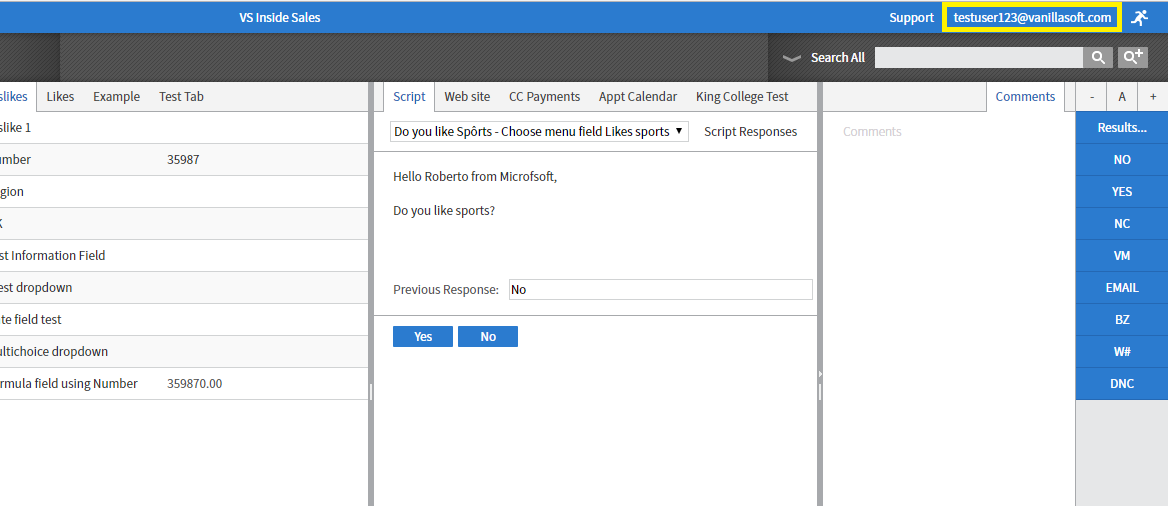 3) Select the "Payment Info" option at the bottom of the left-hand menu.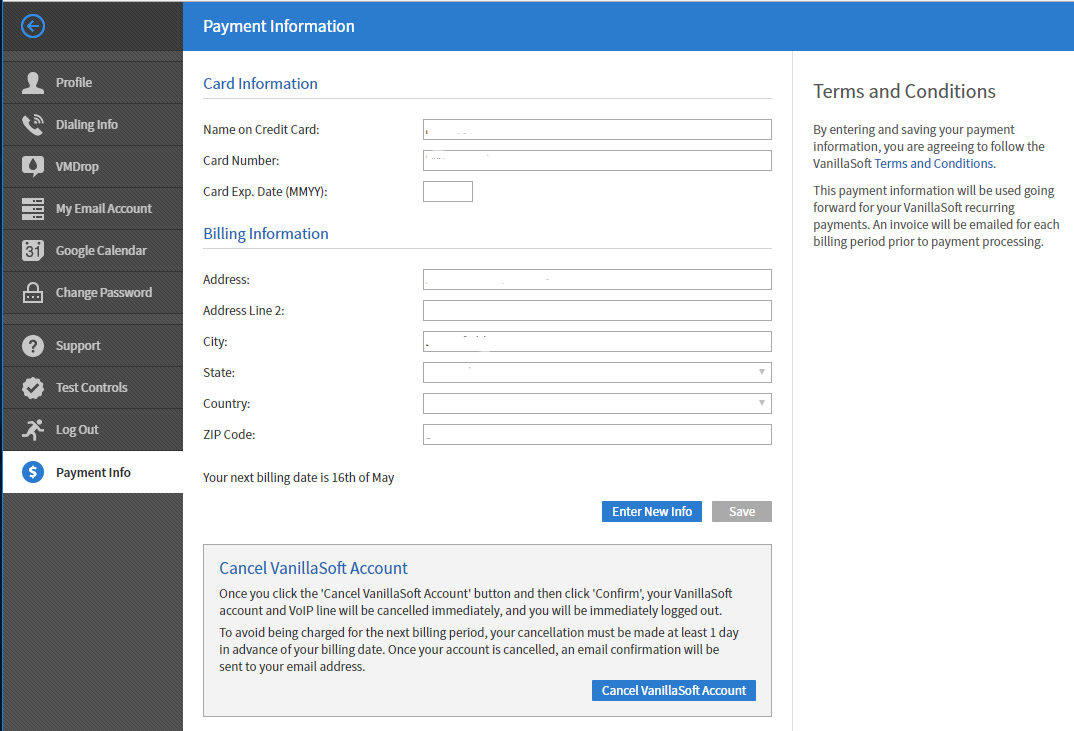 4) Click the "Enter New Info" button.
5) Enter your new payment information in the Card Information and Billing Information fields.
6) Click "Save" when you're finished.

Your new payment information has been updated. If there are any issues with updating this information, please contact our Accounting department by emailing accounting@vanillasoft.com or by calling 1-866-763-8826 option 3.