Vidyard GoVideo Integration
VanillaSoft is now integrated with Vidyard GoVideo — the personal video messaging tool designed for sales professionals.
Vidyard helps organizations drive more revenue through the use of online video. With our new Vidyard GoVideo integration, we're making it easy for sales teams to start using video to generate more pipeline, qualify more opportunities, and close more deals – right from within VanillaSoft.
And best of all, Vidyard GoVideo is completely free!
To get started using GoVideo directly within VanillaSoft:
1. Click the video icon on the email page in VanillaSoft: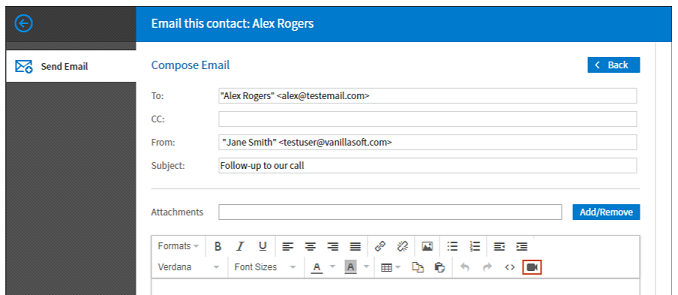 2. Click Sign Up from the Vidyard Welcome screen to sign up for a free GoVideo account: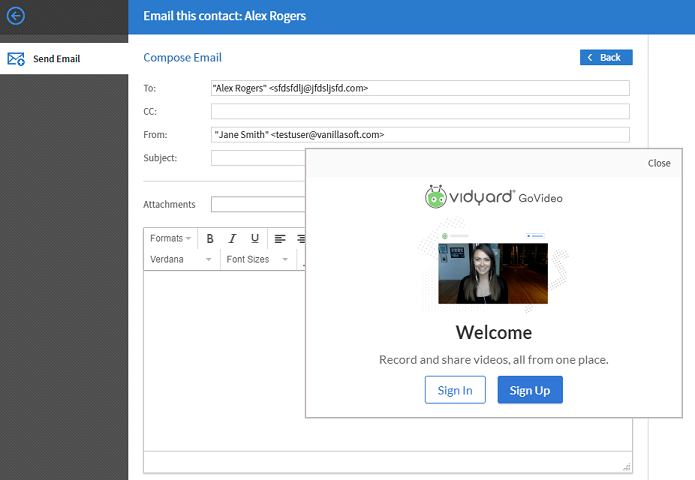 3. Once your Vidyard account is active, you are ready to start recording personalized videos. Click New Video, select the type of video you want to record and click Start Recording.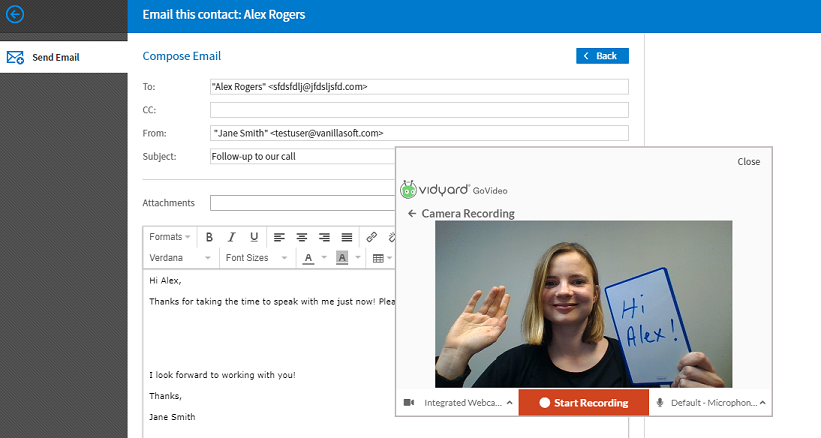 4. Once your video is complete, click Insert and it will be immediately inserted in the email you are sending: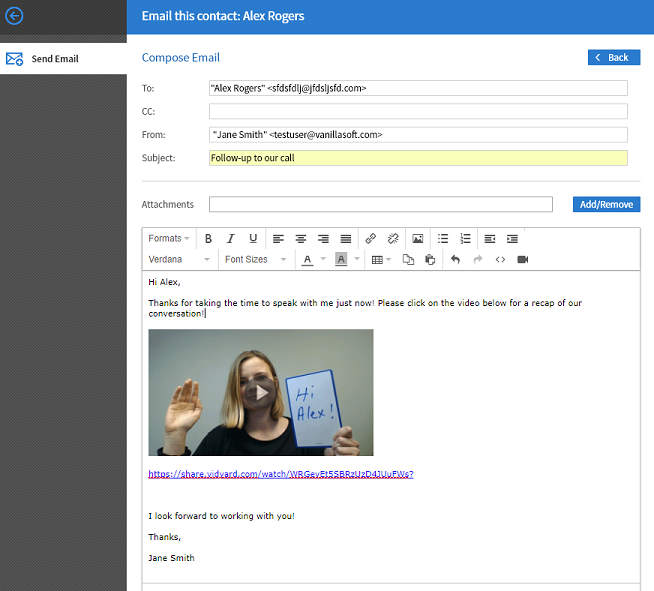 5. The Contact receiving the email clicks on the image, which opens a Vidyard page where the video is played.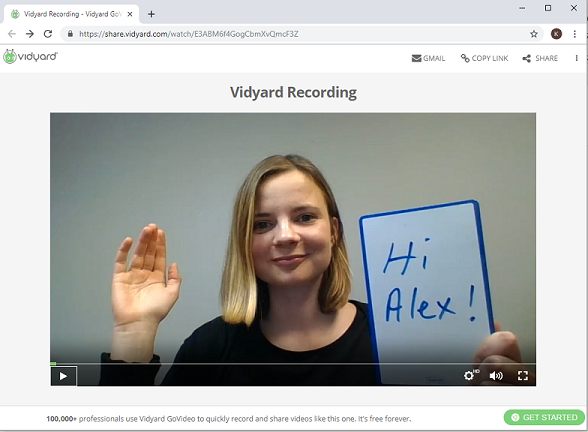 Each time you want to send a video to a different Contact, click on the video icon on the email page in VanillaSoft, and then either select from your library of previously recorded videos, or click New Video. It's really that easy!
To view a video of best practices when recording a personalized video, please click here.