VanillaSoft has made exporting call recordings simple. Obtaining call recordings is great for training purposes, or if you need to keep the recordings on file for an extended period of time. If you would like to export recorded calls either individually or in bulk, you can follow the steps below. For an alternative way, or only have Caller access btu want to listen to/download your own call recordings, you can view our How to Listen to Call Recording article.
Note: Call recordings are only saved for 60 days. If you need to save the recording for longer than that, you would need to export the file and save to your local computer.
Export Call Recordings
Login as an Admin and select the desired project.
From the menu at the top, open the Dialing & Recording tab and select Audio Review.
Enter and check any search criteria you would like to filter by and click Search.
Click the download icon to export individual recording, or click Export Recordings to export all.
Click OK on the popup and follow the instructions listed in the email that you should receive shortly
Once you receive the email, you will be able to save the recordings as needed. Below is a visual step-by-step that you can follow.
Step 1

Step 2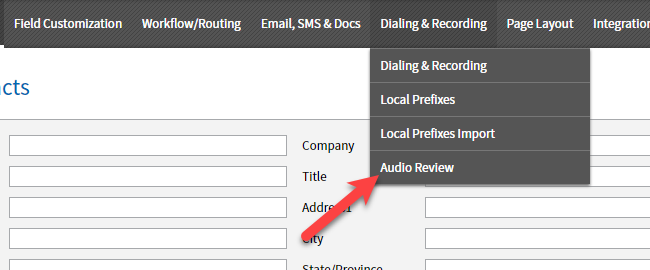 Step 3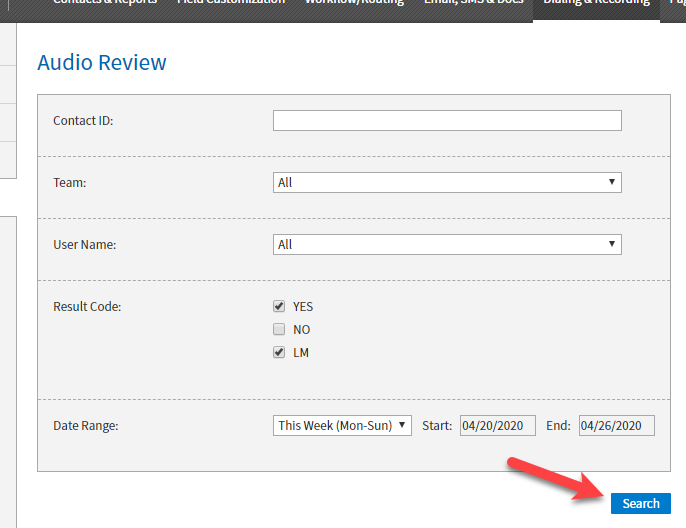 Step 4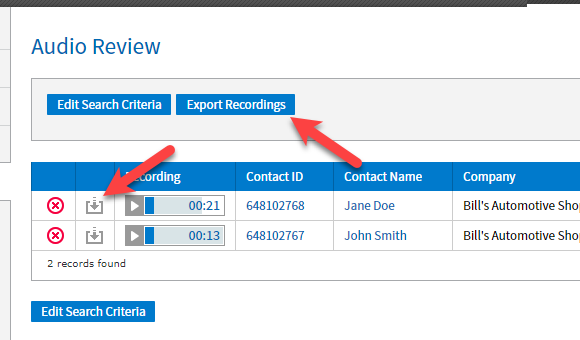 Step 5