What is a Contact Variable?
A Contact Variable is a quick way to enter a contact's personal information into a template/script without manually customizing the text each time. Here is an example of how it would work:
Using Contact Variables
Here is an example of using Contact Variables in an email template: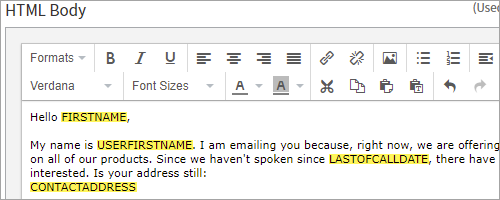 (Contact Variables are highlighted in yellow for demonstration within this article)
What the Contact Receives
Here is what the Contact will receive when using the above email template: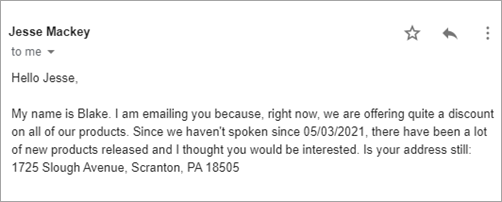 To learn how to create email and SMS templates, view our How To Create an Email Template article or How To Create an SMS Template article.
You can use any field as a contact variable, even custom fields. Alternatively, you can use User fields to show the caller's information or call history fields to show something like a scheduled appointment date/time. Use contact variables to personal your templates or scripts to make your workflow as efficient as possible.